Today I'm going to share my ultimate natural skincare discovery with you – and I promise, it's not going to be some kind of fad. This one will be worth it: it's all-natural, holistic and non-toxic.
Did I also mention that it will reduce and simplify your whole skincare regimen to a single product? Yes, it's that awesome. So stick around to find out more, no matter what skin type you have!
I am one of those unlucky people who deal with adult acne. Yeah, acne. The kind of acne you get as a teenager, but as a fully grown adult instead.
There are apparently a few causes to it: stress, hormonal changes and so on. I did look at it holistically and tried to reduce some of these causes, like stress (not so easy). Of course, I was even more interested at skincare that would help acne get the hell away from my skin.
I tried everything, even caving out of my natural beauty beliefs to actually purchase extremely toxic products with weird names and ingredients I recklessly slathered on my skin. None of it worked. I even went to a dermatologist, but only to be in and out in 5 minutes with a prescription for even heavier products which, once again, didn't work, but just left me with blotches of redness. Not cool.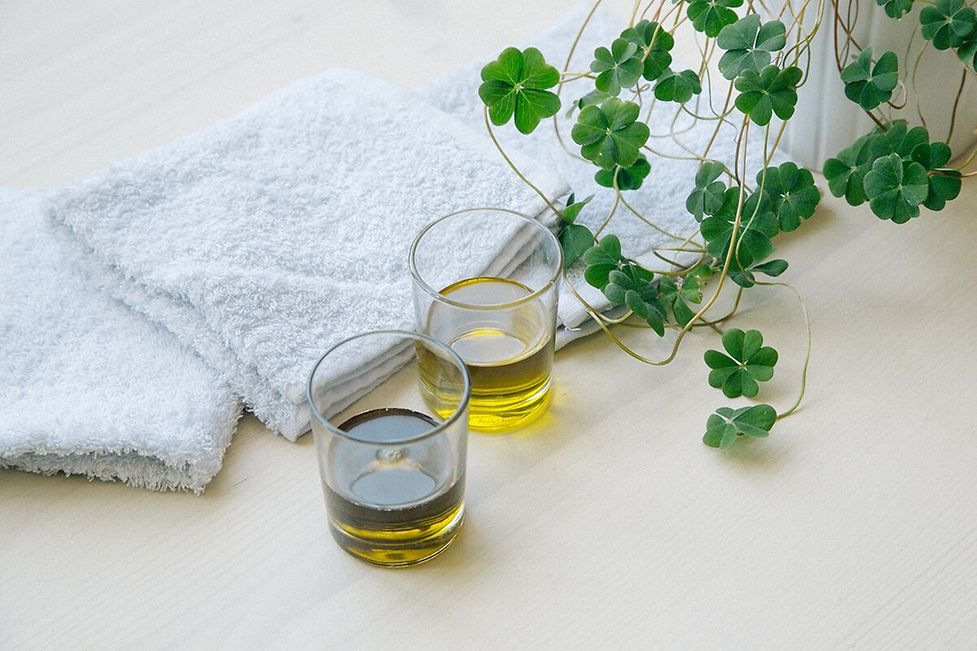 Up until now. To cut the story short, I found out about oil cleansing. It is a simple method which requires two things: a washcloth and some oil. Now you might be questioning how oil can actually clean the face.
Well, it's fairly logical: oil dissolves oil! And therefore, this process helps remove all bacteria and dirt in our pores, as well as nourishes the skin and improves elasticity (anti-aging action!) which is why this technique is gentle and beneficial for absolutely all skin types, not just those with acne.
How to oil cleanse
1. Using clean hands, take about a teaspoon of the oil and lightly massage your face with it. This is also great to improve circulation!
2. Take a facecloth and run mildly hot water on it. Ring it out and place over your face. Leave it covering your face for about 1 minute.
3. Then, take another facecloth, dampen it, and lightly rub all the excess oil off of your face.
I do this twice a day, like I would with a cleansing product: in the morning, and in the evening (it's great to remove all makeup). The only culprit is that you have to make sure you have plenty of face cloths around. But it has improved my skin drastically and I highly recommend it. It's also very relaxing. I then like to use a little extra oil as a moisturiser.
Which oil to use
You could use any quality plant-based oil, such as almond oil, jojoba oil, olive oil, or even a mixture of oils. But if you are particularly prone to pimples, like me, I would highly recommend hemp seed oil, which is the lowest on the comedogenic (read: pimple-causing) scale. It contains omega-6 (linoleic acid) and omega 3-fatty acids, antioxidants, vitamin E, vitamin A and minerals–all of which are absorbed from your skin into your body. Super healthy!
Its inflammatory properties reduce redness and irritation and promote healing for your skin. And its antioxidant properties help protect skin from free radical damage. The high content of fatty acids in the hemp seed oil also helps in repairing and healing.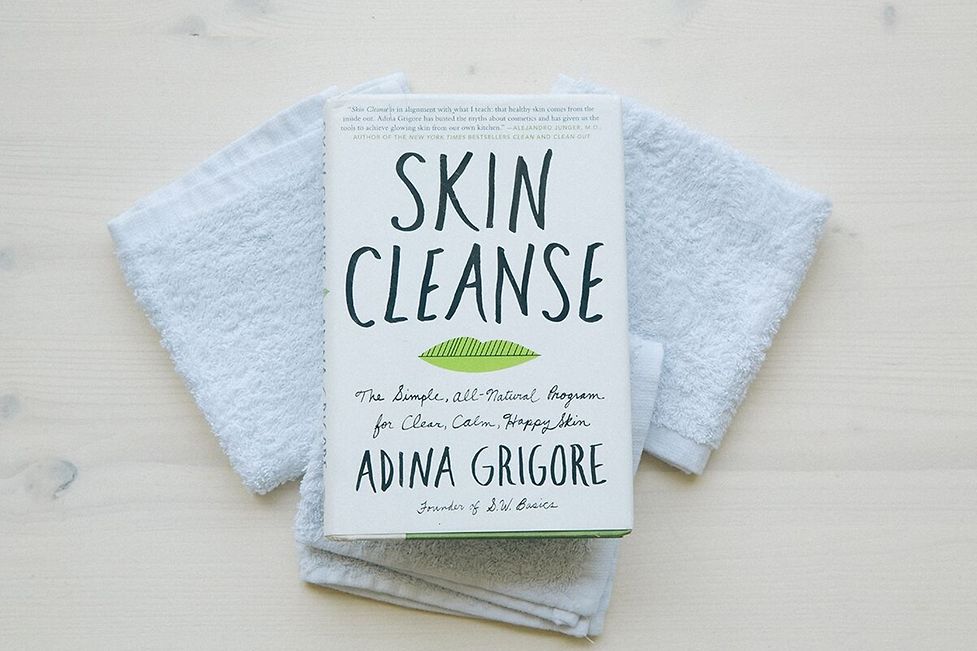 And I have a little bonus for you. Since we are talking about clean, natural skin care, I thought it would be useful to share one of the best books related to the subject: "Skin Cleanse" by Adina Grigore. If you are interested in understanding how your skin works and getting a beautiful, healthy glow, read this one. Even if oil cleansing doesn't convince you, this book has plenty of other tips to inspire you!
Feel free to share your experiences with natural skincare in the comments, I would be delighted to read about them!
Credits: Photography by David Mourato (Kinlake).