Who doesn't love toast? Right!

As the combinations are endless, I want to give you some new inspiration for your toast creations. In my recipes, you will find wholesome, plant-based ingredients that will provide you with a lot of nutrition and energy.
My name is Elisabeth, and I'm a Vienna-based contributor of Orla Collective. Coming from the cultural field, I love art but I am also passionate about food, nutrition and gastronomy. Today, I'm going to share some of my delicious vegan toast recipes with you–savoury and sweet!
It is totally acceptable to have toast for any meal. It's perfect as a balanced breakfast, an uncomplicated lunch or even a nutritious snack. Toast recipes are quick and easy; you just need some imagination and creativity.
These wholesome, plant-based recipes can be made in just a few minutes–so there's no time to reach for an unhealthy option which might also be tempting!

Recipe #1: Classic avocado toast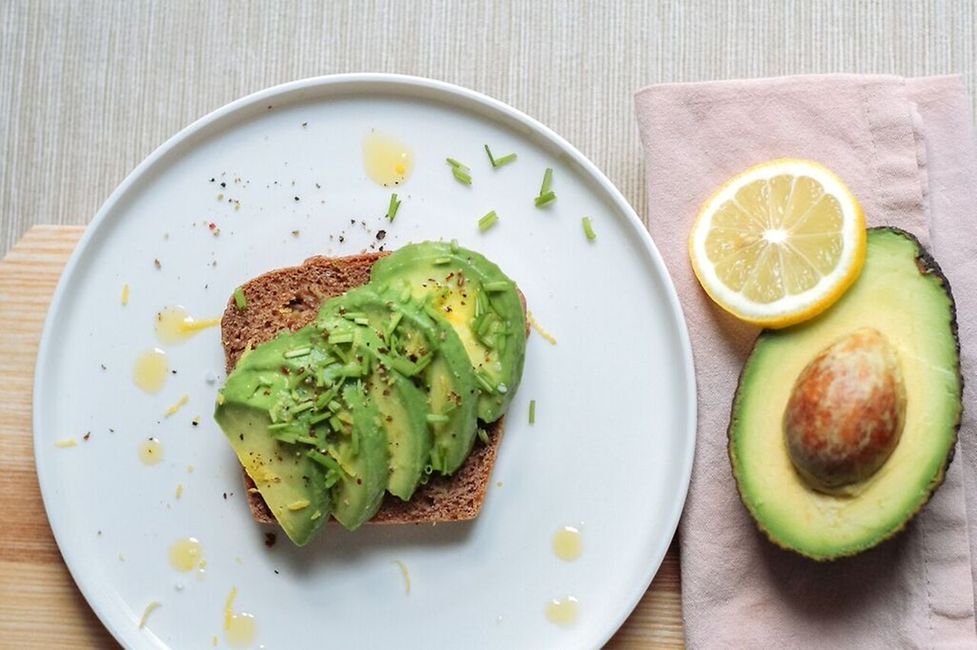 For this toast recipe, you should first prepare the avocado. Delicately slice the ripe fruit without mashing it. Carefully toss with a little fresh lemon juice.
Next, toast your slice of bread. Add the avocado and garnish with olive oil, a pinch of salt, a lot of freshly ground pepper, chives if available and perhaps some lemon zest.
Even if you only have avocado, salt and pepper on hand, this will be delicious, believe me! It will be perfect on rye bread.

Recipe #2: Mashed avocado toast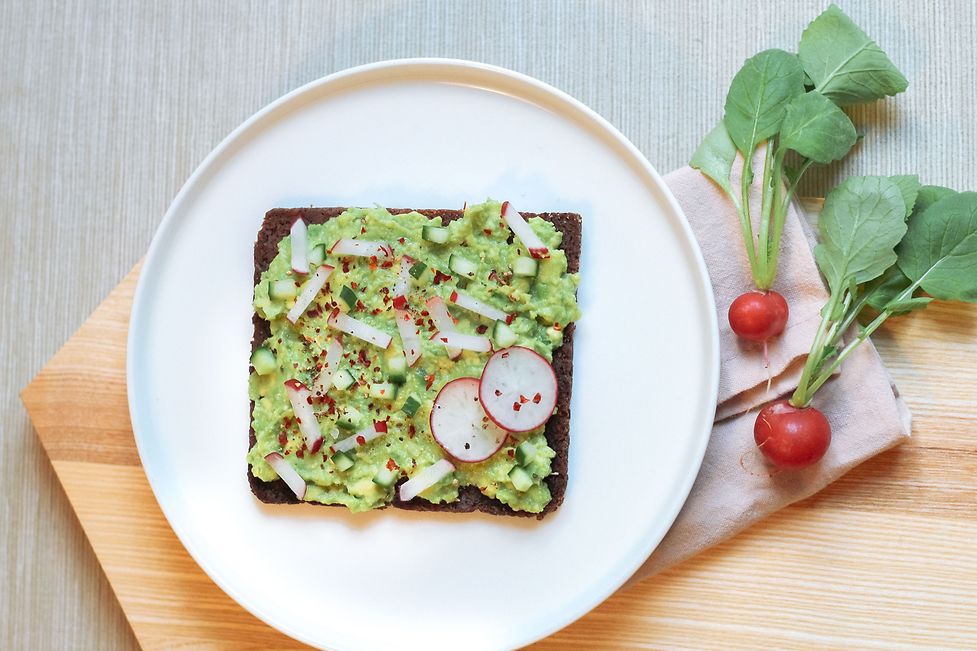 First mash your avocado, together with some fresh lemon juice and olive oil. Put on your toasted bread and garnish with highly decorative radish and cucumber bits.
Top with a pinch of salt, freshly ground pepper and some dried chili flakes if you like. Pumpernickel perfectly fits this combination.
Recipe #3: Apple hazelnut toast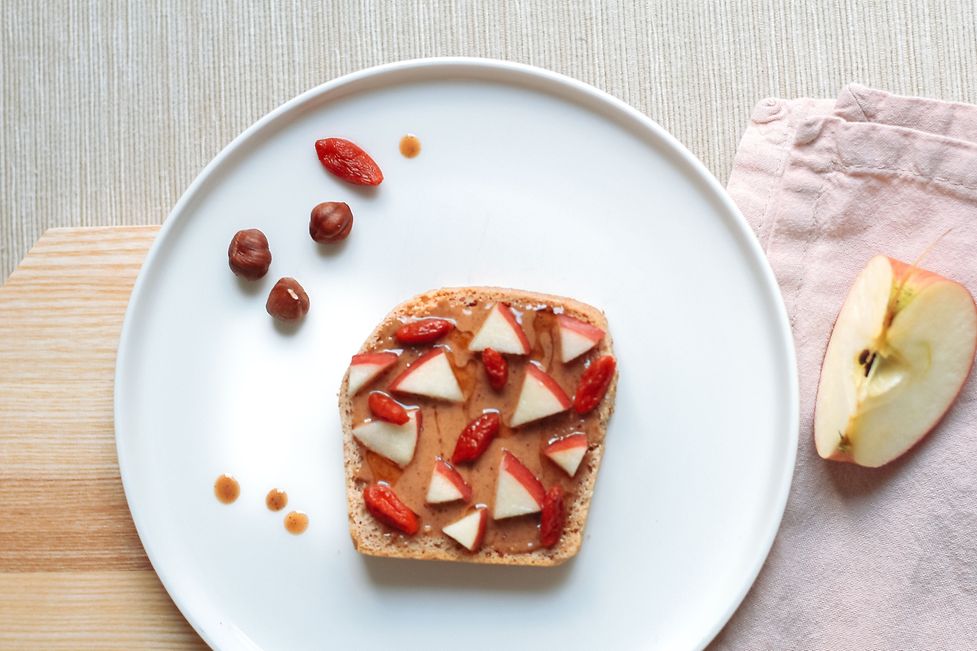 While the toast is still warm, spread hazelnut butter over it. Add some slices of apple and decorate with raisins or dried goji berries, which you can soak for a few minutes beforehand to soften if you want.
For more sweetness, drizzle on some maple syrup. For this combination, I like using flavourful sourdough bread.

Recipe #4: Banana almond toast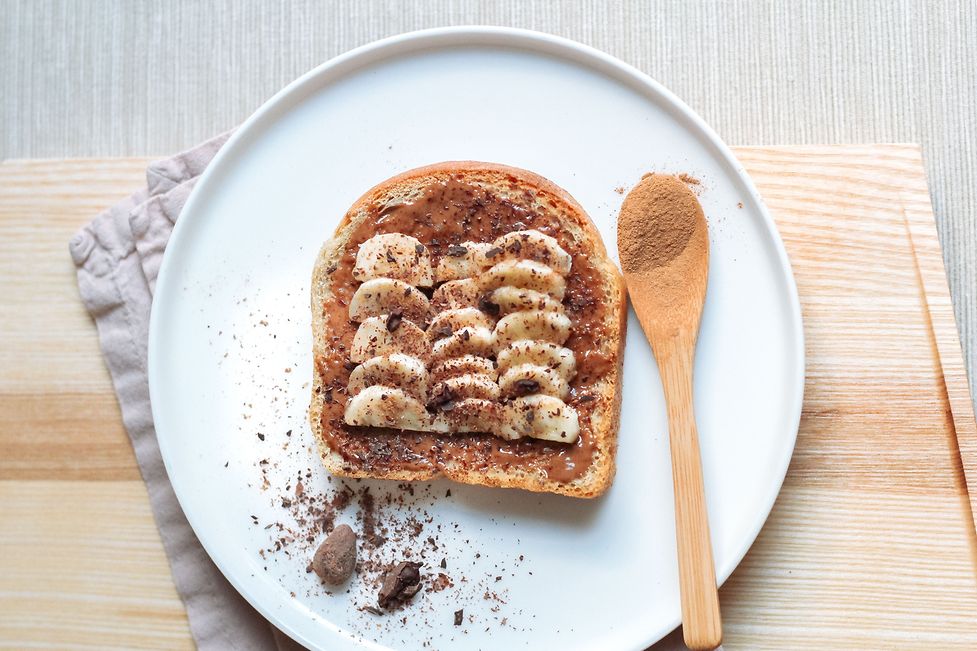 Spread your toasted slice of bread with almond butter when still warm. Top with nicely sliced banana and sprinkle with cinnamon. If you are doing your own nut butter, you can directly incorporate the cinnamon. For a more decadent version, add raw chocolate nibs or grate some dark chocolate over the toast. Put on some light spelt bread, this combo is truly divine.
Enjoy!
Credits: Photography by Elisabeth Beckers – Editing/Color-correction by David Mourato.